Clarity's I Ching course
Course reviews
Course description
The I Ching is the ancient oracle of China. People have been consulting it, down the generations, for over 3,000 years: taking decisions, planning, interpreting dreams, improving relationships...
Hello Hilary
Just a quick note to say that I've been reading through the ebook, and have listened to the first lessons of the course, and I'm very impressed indeed.
I'm looking forward to continuing with it, and I'm excited about applying it to my life and the lives of family and friends.
So thank you for making available what clearly is a labour of love for you, and sharing your fascination with it.
Regards,
Michael Foster, UK
If you talk to someone who knows the I Ching well, they'll probably describe it as a friend and mentor they can trust absolutely. When you have the knowledge and skills to create this kind of relationship with the oracle, you develop an extraordinary sense of being heard, and of connection. As a result, you can rely on your understanding of the I Ching to know what's going on and how best to act. And you can also go above and beyond that, to a more far-reaching awareness of what events and choices mean.
I'm a working I Ching diviner, reading and interpreting the hexagrams and lines daily to help people in all kinds of situations. So I've written this as a practical divination course. For every nugget of information it contains, it also tells you how to use this information in readings.
First, it gives you a clear understanding of the fundamentals:
What the I Ching is
Its structure: lines, trigrams and hexagrams
How to phrase a question for the I Ching (and how not to - very important to avoid confusion!)
How to cast a hexagram
Moving lines
How the hexagrams and lines in a reading fit together to give you your answer
How to be sure of getting a good translation
Then, going well beyond the basics, in the Advanced Course you learn about the imagery of the I Ching itself - its ancient origins and modern applications. And you steadily build up a whole 'toolkit' of more advanced techniques for in-depth readings.
This practical I Ching divination course is available in self-study or correspondence versions. Whichever version you choose, you get the same materials: lessons, assignments and background information. With the Correspondence version, I also give you in-depth coaching by email on eight of the assignments - plus one by phone, when we work through a reading together. Please note there is no time limit on this. You are not under any pressure to complete the course by a set date: it works on your schedule.
Click the 'play' button to listen to Bonnie's comments on the course:

Who will benefit most from this course?
You will enjoy and gain most from this course if:
you want to gain confidence in interpreting your own I Ching readings - so you can use them to make significant changes.
you're looking for the most effective ways to overcome confusion about readings
you feel you've outgrown those one-size-fits-all simplified versions and want to relate to the authentic oracle directly
you want to enlist the oracle's help to move your life to the next level
you'd love to have the skills to help your friends out with I Ching readings
you're fascinated by the possibilities in using the I Ching as an oracle
"Hilary is an inspired teacher and has allowed me to begin to glimpse the richness of all that the Yi has to offer."
Susan Savage, Ontario
Course objectives
Connect with the I Ching as a dependable personal friend and guide
Tap into your natural gifts for divination
Develop the key skill of finding and putting into words the best question for the I Ching
Overcome common causes of confusion in I Ching readings (such as apparent 'contradictions' between lines or hexagrams)
Master tools to go deeper into single-hexagram readings
Learn both how to read in-depth and how to grasp the essentials of a reading at speed
Establish your own personal style of I Ching divination, a foundation you can build on
Enrich your learning through Change Circle
The most powerful way to get to know the I Ching is through talking with it - that is, through your own readings. That's the focus of each assignment in this course. In addition, you can also develop a depth and breadth of understanding by learning from other people's readings. A community of I Ching enthusiasts can create a melting-pot of ideas and insights that hugely enriches and accelerates your learning.
You just need to find the people who are as fascinated as you are by synchronicity, guidance through divination, and the extraordinary possibilities that emerge from a 3,000 year old oracle. Not easy - at least, it used not to be. Then came Change Circle, a private membership within Clarity where I Ching enthusiasts share readings and pool knowledge. (You can read more about Change Circle here: the link opens in a new window or tab, so close it to come back.)
The 'audio plus' and correspondence versions of the I Ching Course both include a period of free membership in Change Circle: two free months with the audio version, while the correspondence course includes a full twelve months free. (Normal price: £40 per year, about $60.80 or €54.00.) You are warmly invited to share your readings and I Ching experiences here, and/or simply to enjoy browsing through the discussion threads and members' blogs.
Membership in Change Circle also gives you access to the WikiWing, a complete, line-by-line commentary on the I Ching, built entirely from members' insights and experiences.
Course syllabus ~ and bonuses ~
"I have read several Yijing books and I have not found better explanations for divination with the Yi than in these lessons"
Angel Herrero, Spain
All ebooks are provided in pdf format for fast access (clickable contents list), easy reading, quick search and straightforward printing. And the audio files are mp3s you can load onto any mp3 player or smartphone.
(This course doesn't cover fortune-telling methods or systems for calculating specific date predictions; it's focussed more on developing a full understanding of your present reality and choices. If predicting dates is important to you, you need to learn the Wen Wang method - for instance from feng-shui-institute.org.)
Course options:
'When I first consulted the I-Ching I was amazed at how much information Hilary was able to glean from what seemed like a few short lines in a hexagram. Her interpretation and depth of insight into the reading seemed magical to me. I longed to have the resources to learn just a little of what she knew. The on-line course was the answer to my wish. The course was very convenient, cost effective and extremely enlightening. I wholeheartedly recommend it to everyone who would like to deepen their knowledge of the I-Ching.'
Pat McCormack, New York
Check the money back guarantee
Some considerations if you're not sure which version to order
First - the money-back guarantee is absolute, and applies to all versions equally.
Secondly - you can always upgrade from any version of the course; these options become available automatically in your members' area after purchase. You also have the option of purchasing feedback on one assignment at a time. My aim has been to make this all as flexible as possible for you.
Why an online course?
Thanks to the internet, where once you had to travel to get to the information you wanted, now the information travels to you. An online course is convenient. It's delivered to your email inbox, and it's stored on your own computer (or tablet, or phone) to read, search or print out. You can learn in your own time, according to your own schedule. And there is no time limit on this correspondence course: I'll provide helpful feedback on your assignments whenever you send them to me.
About the author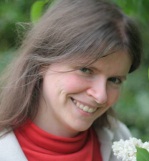 I'm Hilary Barrett, working I Ching diviner, coach, writer, and perpetual student. I started onlineClarity in 2000, to make I Ching readings available internationally via the 'net. (My previous background was in modern languages and literature.)

Since then, prompted by years of first-hand experience with the oracle, I've become more and more committed to helping people use the I Ching for themselves. (More about that here.) Hence the introductory information, book reviews, I Ching Community, blog, occasional live events, and so on.

Thank you for visiting and reading this far, and I hope you enjoy the course.

Hilary