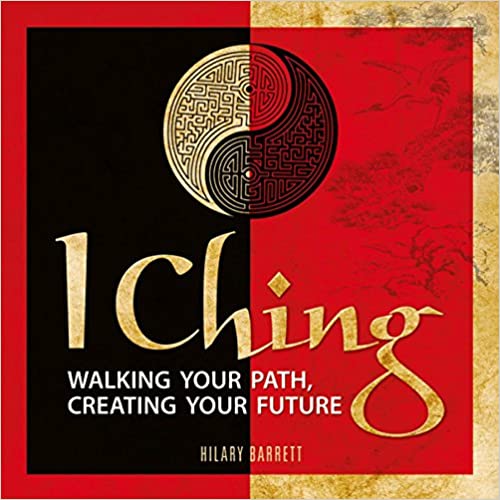 This is my own book, designed to work well as a beginner's I Ching – to be approachable and understandable without fuss – but without 'simplifying' away the essential nature of the oracle itself. It's for people who want to get to know the I Ching as an oracle, by talking with it.
I included an unusually complete introduction to describe the whole process of divination, including tips for interpreting your reading (where most books stop with casting instructions). For the 2018 printing, I was able to add a historical introduction.
In the translation, I've included the text of the oracles and lines – the Zhouyi, that is – and also the three of the ten Wings that I've found to be most helpful in divination: the Image, the Sequence of hexagrams, and the Contrasts between paired hexagrams. This is not an original, scholarly translation; I'm in no way qualified to write such a thing. Any value it has lies in its practical roots, in a decade or so of working as a diviner and mentor/teacher.
The commentary on each text is brief and clear, and designed to make it easier to connect with, understand and use your reading. It's all based on experience: my own, and that of I Ching Community members and all the people I've read for over the years.
In addition to the commentary, I also included 'key questions' for each hexagram: since divination with the Yijing is an ongoing conversation, I've found it helps to consider some questions the Oracle might be asking you with its response.
To get into the book, every interpretation, question and suggestion had to pass a basic 'usefulness test': in all the situations I know of where someone's received this particular hexagram and line, would this have been accurate and helpful? If not, re-evaluate its theoretical basis, rethink, go deeper, find the essence, and rewrite. (And then shorten dramatically to fit inside the page limit!)
Obviously I can't very well write an impartial review of whether all this is actually useful! But you can find other people's comments on Amazon, and submit your own.
Read excerpts
You can get a flavour of the book from the excerpts used in Clarity's free online I Ching reading – it's just missing my commentaries on the moving lines.
You're also welcome to download this copy of the complete entry for Hexagram 30.
---
About the different versions
---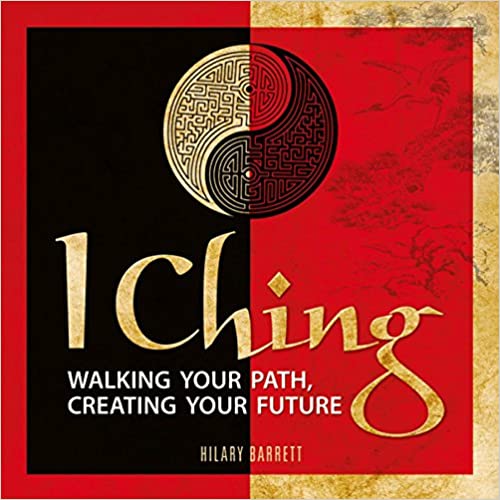 Original version, 2010: I Ching: walking your path, creating your future (paperback only)
I was fully involved in the production of this one, and while there are a few things I'd have liked to change, I'm happy with the result.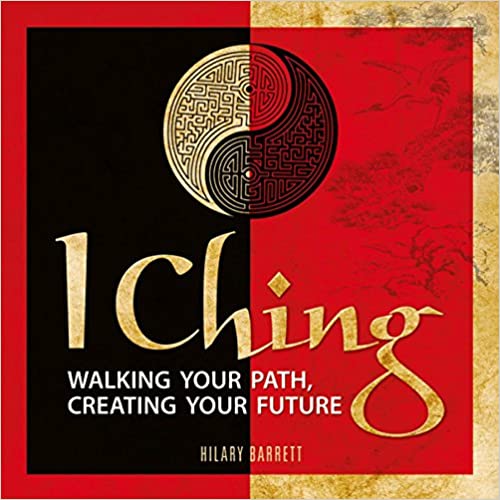 2016 reprint: I Ching: walking your path, creating your future (paperback and hardback)
This one was created without my knowledge. It looks almost exactly the same as the 2010 edition, but they've cut a few lines of commentary, it has some errors in the hexagrams in the corners of pages, and the entire text of Hexagram 3, line 6 is missing.
Needless to say, avoid this one. (If you see a hardback version, it's from 2016.)
In case you already bought it, here's the missing text of 3.6:
"Line 6
'Now driving a team of horses,
Now tears of blood flow.'

The suitor drives out with his best team of horses, but there is no bride here for him to find. You are pouring out the best of yourself in a concerted effort to forge ahead – but you find no response, and your energy drains away. You're over-extended, too narrowly focused on a single direction, and forgetting what a well-rooted relationship feels like."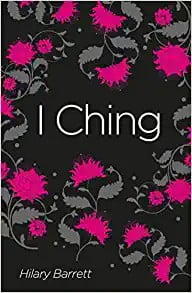 2018 reprint: I Ching (paperback)
This one is your best buy. It includes a new historical introduction and a few minor improvements to the text. No pictures, though!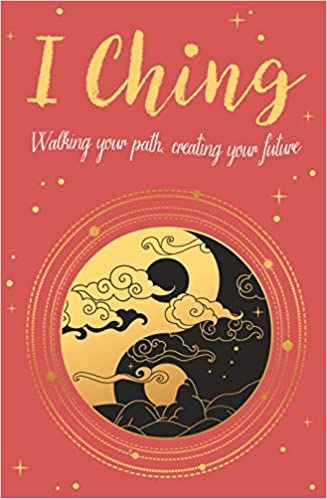 September 2021 reprint: I Ching, walking your path, creating your future
I've seen the proofs of this one, and although it's regained the subtitle from 2010 and 2016, the text inside is from 2018. It should be fine.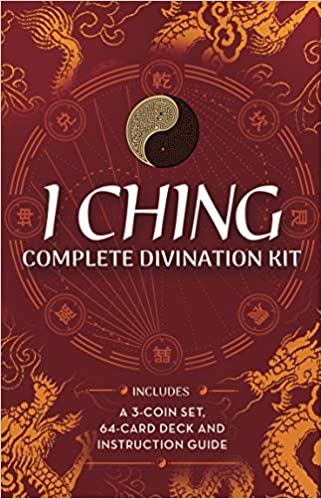 'I Ching divination kit', January 2022
This was also put together without my knowledge: cards with oracle text and commentary, 'special I Ching coins' (!), and a booklet with my introductions and the Image texts. It's missing parts of the Oracle text and all of the moving lines, so that it's not actually possible to consult the I Ching with it at all.
I'm hoping a kind editor will succeed in removing my name from the box and listings altogether, leaving only a credit in the booklet, but you may still find it online with my name attached. Needless to say, I do not recommend this.