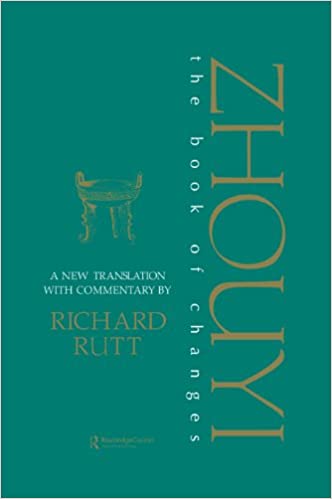 This is a huge, scholarly study of the probable original meanings of the earliest stratum of the I Ching, the Zhouyi. Many of the translations offered here are quite different from the traditional meanings, and it is up to the reader to find the connections.
Rutt also includes complete translations of all the later Wings of the I Ching – a real rarity among I Ching books – but he keeps these separate from the Zhouyi texts. His version of the Dazhuan (Great Treatise) is my favourite one to read, study and quote, because it's fluently written in simple, unpretentious language, and entirely free of interspersed metaphysical commentary.
I've also learned a huge amount from the introduction and footnotes in this book. Each hexagram has extensive notes, full of citations from other scholars and related quotations from the Book of Songs. This offers fascinating insights into the lives of the first users (and perhaps the authors) of the I Ching. Wonderful food for the imagination.
This book was never intended for use in divination – and you can tell as much from the translation. If Rutt ever paused to wonder how the original authors meant a reading like 'scrunching rat' to be meaningful or useful, he doesn't mention this. So I find myself looking very frequently at the notes, and the translations of the Wings, but hardly ever at the Zhouyi translation for which the book's named.
I like
the glorious in-depth footnotes, full of high quality imagination-food
the complete translation of the Wings
the introduction
I wish
he'd lent his obviously huge intelligence to the question of how these words could have made sense to diviners
Recommended for
Anyone who wants to make a full study of the Yi – not so much for beginners.