Hexagram 44 is – famously – a tricky one.
'Coupling, the woman is powerful.
Do not take this woman.'
That's all it says – which is more than enough to give rise to all kinds of ideas. The traditional one is that the woman represents something malevolent, the seductress, power-grabbing – a distraction, a disruption, to be resisted (like temptation) and excluded.
Margaret Pearson initiated a challenge to this (at least, as far as I know this idea started with her): the woman is powerful because she is a queen and gives birth to the heir. That she should not be 'taken' she should not be seized; she is not for ordinary men to control. Stephen Karcher picked this idea up and ran with it: she is royal, she goes to the king, let her through.
The oracle, of course, says neither: neither that you should shut her out because she is evil, nor that you should let her pass out of respect, but only that there's a powerful woman and you shouldn't marry her. (What I've translated 'take the woman', to leave both options open, is actually a quite ordinary expression for 'marry the woman', though the character also means 'seize'.) The commentary (Tuanzhuan) is helpful here, adding that marriage with her could not last. That's often the case: you can encounter, make contact, but it can't last.
I try to steer between these two points of view and respect the essential neutrality of the oracle. There is something powerful. That something cannot be 'married' – that is, it cannot be brought into relationship or into your way of life or under your control in the way you might think/want.
(A lot of the power and energy in the situation actually seems to come from a persistent desire to achieve the impossible and make a 'marriage' work. Perhaps that's 44's 'seductive' power – the little voice that says, 'If I just try this one more thing, if I just extend myself and give of myself a bit more… and a little more, and a little more… then surely it has to work out.')
Where to look for the powerful woman? Sometimes it's part of your own character – maybe something irrepressible and unmanageable about you. Sometimes it's another person – maybe one who can't be reasoned with or befriended, no matter how hard you try. Or simply an idea, one that doesn't fit with your regular way of thinking and tends to undermine it.
What will contact with this power do? Only one thing is sure: it will not 'fit in': it will not support your plans or intentions. They will be undermined, disrupted, transformed or wrecked. Is that a bad thing? It depends on the value of your plans! The 'powerful woman' can be a storm that wrecks your boat, but she can also be an oracle that disturbs your rational idea of how things work. Muse or Lorelei. The aftermath of the encounter with her might be pure wreckage, or a remade world – which may not feel like much compensation.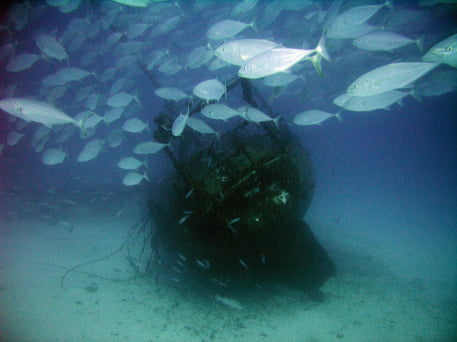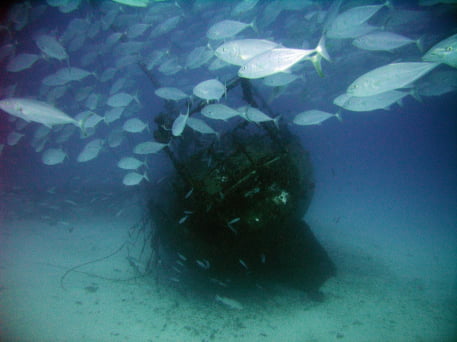 This doesn't mean the storm is malevolent (or the idea is wrong, or the part of your character is evil, or the person is actively seeking to harm you) – only that it has its own power and its own reasons, which are not compatible with yours.
'The woman is powerful. Don't take the woman.' You don't need to know why not, or what her agenda is; you just need to stop trying to marry her. (Perhaps this is not such a tricky hexagram after all.)
In readings, you would look to the moving lines to find what this storm-woman brings and how – or whether – it might be good to engage with her. I'm also getting the impression – so far this is just a provisional idea to try out in future readings – that the relating hexagram might embody those plans and intentions of yours.
---
Hexagram 44, Coupling

– an anthology.