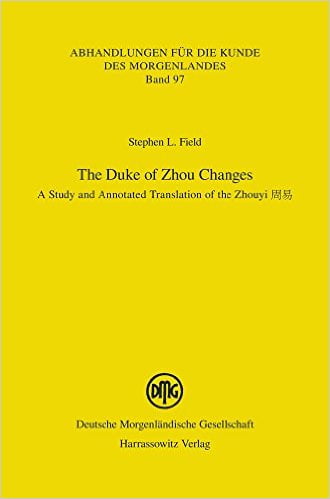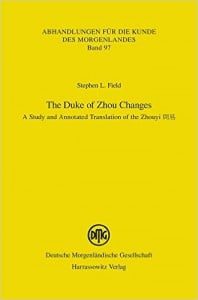 An intriguing, deeply scholarly work, translating and discussing only the Zhouyi – the book's oldest stratum – and not the accretion of tradition that makes the book a Classic.
It stands out for two things: its excellent introduction to the Yi's historical and cultural background, and the extensive use of myth and legend in the hexagram commentaries.
The introduction covers the history of Shang and Zhou (in more detail than I've found in any other book), the workings of ancient Chinese divination, and the mythical origins of the Yi – again in considerable detail.
The translation and hexagram commentaries come from the same modernist tradition as Rutt's Zhouyi, with fu determinedly squeezed into meaning 'capture' and 'captives' every time, Hexagram 31 describing the ritual dismemberment of a human sacrifice, and so on. But it's thoroughly interesting and useful for divination nonetheless, chiefly because of Field's extensive knowledge and use of myth and legend in his commentary. It tells many stories and makes many associations I've never come across elsewhere – the kind of thing that can usefully be woven into readings.
I like
the depth and breadth of information in the introduction
the way so many hexagrams come alive as stories: history, myth and vignettes from daily life
I wish
he would interpret the oracle as an oracle, and not just as a random collection of divination records.
Recommended for
Scholars, people fascinated by Yi, and especially anyone who found their readings transformed by reading Marshall's Mandate of Heaven.