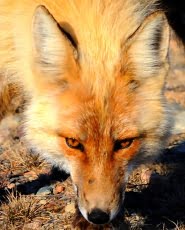 Four years ago 😯 , I posted about my first encounters with shadow hexagrams. And last week I was reminded of them again when a friend asked me to look at his connected-hexagrams-generating script that included Ideal and Shadow, along with many more of the creations from Stephen Karcher's divination-laboratory.
(The Shadow – quick recap, more in the original post – is the hexagram found by counting back through the Sequence. Hexagram 1's Shadow is 64, Hexagram 2's Shadow is 63, and so on all the way in to 32 Shadowing 33.)
I realised to my shame that I'd been neglecting Shadows, even though I've found them distinctly helpful. What the Shadow points out is not necessarily apparent from other parts of the reading: it's exactly the wrong way to think about the issue, an approach that will have you tied in knots, turning in circles and completely unable to engage or progress. I found that, very often, I could identify the Shadow-mindset in myself or whoever I was reading for: it would pinpoint exactly where we were stuck.
Yet… I hadn't been looking at these, not for the majority of readings.
So I asked Yi, 'What about Ideals and Shadows?'
The line of thought behind my question: is this something I should get back to? What value does it hold? I'm mostly interested in the Shadow, but I haven't forgotten that Stephen likes to look at them alongside the Ideal.
Yi answered with Hexagram 40, Release, changing at line 2 to 16, Enthusiasm.
So here is the core of what Yi says about Shadows and Ideals:
'In the field, taking three foxes.
Gaining a golden arrow.
Constancy, good fortune.'
And here is something Stephen wrote about them,
'The Shadow Site gives you a hexagram that represents what is, at the moment, counter-indicated in your situation, covered by a sort of negative screen that can contain often painful memories. This screen or shadow is blocking transformative energy. If you completely release your awareness from these configurations by focusing on the Ideal, the necessary energy the Shadow Site contains will manifest itself spontaneously.'
…and something I found about them:
'…The shadow, though, is more specifically the wrong idea. This mindset will entangle you, have you going in circles and getting exactly nowhere. If you think of a situation and try to engage with it in the style of its shadow, you will be well and truly stuck – a very distinctive kind of 'stuckness', not so much 'confronting immoveable obstacles', more being perfectly ineffectual.

Funnily enough, this is also quite often the shape the issue has taken on as you grapple with it: it's exactly what you're wrestling with and finding insoluble…'
It seems to me that the Shadow hexagram plays the role of the foxes. They represent delusion, confusion, fantasy – the negative face of the relating hexagram 16, ungrounded imaginings. Mythological foxes have the habit of disguising themselves to pass as real people and luring people into relationship with them – but none of this is real. Shadow hexagrams have the habit of disguising themselves as just obvious, the natural way to see the thing, so all your energy is soaked up before you even get close to the reality.
Also, looking round the line pathway of 40.2 (39.5, 15.5, 16.2, 40.2), there's a theme of confinement, the need to breach boundaries before they calcify altogether (16.2), and the way you can find help by going beyond boundaries (15.5) and into hardship (39.5).
It all reminds me of something I was listening to this morning, asserting that the very first step to clearing personal hang-ups and fears is to get into situations where you experience those fears. If you create a life for yourself where you can always avoid them, the opportunity to clear them never arises; you just live inside the boundaries they create.
Well… I see a connection between deliberately entering difficult situations, and 39.5 (would you have met those partners if you'd stayed in the comfort zone?), and the idea of breaching limits, and deliberately using the Shadow hexagram to look at the concepts obstructing you, and taking the foxes.
If you take the foxes, cancel out their powers of deception, you can gain a golden arrow: shining and imperishable, the means of going directly in free flight to what you need. Stephen K talks about how the Shadow contains potential that can be unlocked if you manage not to think consciously along the lines it lays out, but instead find a new way of seeing in the Ideal hexagram:
'If you completely release your awareness from these configurations by focusing on the Ideal, the necessary energy the Shadow Site contains will manifest itself spontaneously.'
'Release', hm?
Maybe the golden arrow is in the Ideal, or maybe it's the emergent potential of the Shadow site when you're freed from that. In any case, I had this fresh in my mind during last Saturday's Change Circle call when someone asked if there were other hexagrams of context that might cast light on a Hexagram 2 unchanging. So I suggested its Shadow, 63, and the reading's 'owner', who as far as I know had never heard of Shadow Hexagrams before, took the foxes and saw the point (or gained the arrow, I suppose…) instantly – I was startled by how immediate it was for her. No explaining, interpreting or associated cleverness required.
We had the idea of using some of these calls to look at people's readings through the lens of a specific interpretive technique, so we're both studying and doing something real. Shadow hexagrams, anyone? Straightforward idea, nothing technically elaborate, and a very useful way to get to the heart of a reading.
You may be wondering about the Shadow of hexagram 40. It's 25, Without Entanglement. Again, this is a lot clearer in the context of the reading, because my initial response to the friend with the connected-hexagram-generator was along the lines of, 'These are Stephen Karcher's ideas, not mine at all, so he's the one you need to ask about how to describe them, not me.' Hm. Very 25-ish, seeing it as if the main question were, 'Is this mine, or not?' – and hence altogether missing the freedom and energy inherent in Hexagram 40, as it asks 'Could this lead me somewhere worth exploring?'
(With thanks to Dave Dyet for the fox.)