Joined

Apr 8, 1970
Messages

17,058
Reaction score

2,322
Reflecting stories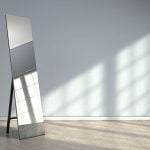 How lucky we are that scholars have dug out some of the ancient stories 'behind' the Yijing – stories its authors would have known naturally, but that can require some real ingenuity to ferret out nowadays.
Hexagrams 55 and 56, Abundance and the Traveller​
Hexagram 55 is Abundance, and Abundance,
Feng
, is also the name of the garrison where Wu gathered his allies and watched the heavens for signs of his mandate to march on the Shang. (
S.J.Marshall
was the first to unpack this.)
Hexagram 56 tells some of the story of King Hai, the nomadic ruler and ancestor of the Shang, who pastured his flocks at Yi, seduced the king's wife, and lost his flocks and his life there. (Kunst pointed to this one, and
Stephen Field
goes into detail.)
55 and 56 are a pair of hexagrams – turn 55 upside-down, look at it from the opposite perspective, and you're looking at 56.
paired with​
The same is true of these two kings' stories.
When Wu looks around him at Feng,
everything
he sees is his: his subjects, his garrison, his responsibility, his command, his allies, his resources, even the signs of his mandate in the skies above. And it keeps growing – more allies, more heavenly signs, more weight of responsibility – so that he has to act.
When Hai looks around at Yi, not much he sees is his. These are not his people, the queen is
not his wife
, this is not his culture or his rules, and pretty soon those will not be his flocks, either.
The
Zagua
, describing the contrast in this pair, says,
'Abundance has many causes; few connections for the Traveller.'
– shorthand for the complete contrast between the two stories.
Hexagrams 35 and 36: Advancing, and Hiding Brightness​
paired with​
The Oracle of Hexagram 35 says that
kang hou
, 康侯, receives a gift of horses. For Wang Bi (translated by R.J. Lynn),
kang hou
was a 'marquis of peace and prosperity'; for Wilhelm, a 'powerful prince'. But thanks to the discovery of a
Zhou dynasty bronze vessel
whose inscription records rewards given to Marquis Kang for his loyal service, we know this hexagram refers to a specific individual.
Kang, the brother of Wu, gave devoted service and was rewarded: the gift of horses, the fiefdom, and his achievement memorialised in shining bronze.
Meanwhile in the paired hexagram, 36, line 5 reminds us of Prince Ji, who also gave devoted service, but in the time of the Shang – and had to hide his true nature, to go to extremes to
avoid
recognition.
'Advancing means daylight, Brightness Hidden means punishment.'
says the
Zagua
, summing it up. You could say Hexagram 35 is about the importance of making the most of opportunities, and 36 is about hiding your light under a bushel (amongst other things), but the
pair
in combination, showing the very different experiences of two equally good and loyal people, seems to have more to say.
Trigram note…​
Both these hexagram pairs include the trigram
li
, fire and light, and in both it looks like the position of the hero. Kang's light shines out over the earth; Ji's is buried and hidden for now. Wu's light emerges into thundering action; Hai's burns quickly over the mountainside and dies away.
More?​
As usual when I notice something like this in the Yi, I went looking to see if it's part of a bigger pattern that I've missed. This time, the answer is
it might be, I can't tell
.
There are two different leaders' experiences dealing with 'Demon Country' in 63.3/64.4, but they don't seem to characterise the whole hexagram in the same way that Jizi 'owns' Hexagram 36.
I wonder whether there might be a similar story-pairing in 39/40, though. Hexagram 39, Limping, evokes Yu the Great, the limping hero who conquered the Flood. And Hexagram 40 seems to be telling the story of some other hero, one we can no longer recognise, whose success comes not through decades of toiling in the mud, but the swift flight of arrows.