Joined

Apr 8, 1970
Messages

17,060
Reaction score

2,323
Telling the story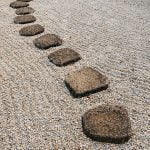 The Xugua – its scope and limits​
As you may know, I'm a huge enthusiast for the Sequence of Hexagrams: its hidden patterns, the ways it creates meaning, its big reflections and arcs and the way it adds depth to readings.
The
Xugua
, the 9th Wing… is not really about any of that. It doesn't deal with the big patterns: that would take a book. (There are quite a few. I had a go at one,
Exploring the Sequence
: it's in the
Change Circle
library.) Instead, it simply and succinctly describes how each hexagram follows from the one before, one step at a time.
In spirit, it's quite like the
Zagua
, the 10th Wing: it reads like a teacher's mnemonic for beginners. This impression is very strong if you read through the whole thing, especially in a translation by someone who doesn't think much of it, like Richard Rutt:
'

Jian

[Hexagram 39] comes next.

Jian

is trouble. Trouble cannot continue forever, therefore

Jie

comes next.

Jie

is loosing. Loosing is bound to involve loss, therefore

Sun

comes next.'

Richard Rutt, Zhouyi
…and so on.
This plainly doesn't tell you everything about the single steps of the Sequence, either. For the full picture, you also need to keep an eye on the trigrams and read the oracle texts. For instance…
Hexagrams 39 and 40 both refer to points of the compass:
'Limping. Fruitful in the west and south,
Not fruitful in the east and north.
Fruitful to see great people.
Constancy, good fortune.'

Oracle of Hexagram 39
and
'Release. The west and south are fruitful.
With no place to go,
To turn round and come back is good fortune.
With a direction to go,
Daybreak, good fortune.'

Oracle of Hexagram 40
When you arrive at Hexagram 40, you notice that the east and north – directions for solitary struggle, far from your allies – has vanished, but you're still reminded of the benefits of the west and south. Take a step further back, and you might notice that 38, Opposing is
the opposite
of 39 – different in every line – and it's about alienation. You could see 39 and 40 as dealing with the consequences of that.
Or – possibly my favourite example – if you have Hexagram 13,
'People in harmony in the wilds: creating success.
Fruitful to cross the great river.
A noble one's constancy bears fruit.'

Oracle of Hexagram 13
you might remember that just one hexagram ago, the noble one's constancy bore no fruit at all, and reflect on what's changed since then. (The Sequence will only tell you that 'Things cannot end with blockage, and so People in Harmony follows.')
Clues and keys​
The
Xugua
is very much an extra to help you get to grips with the Sequence, rather than an explanation of it. I recommend doing your best to absorb the whole hexagram, and looking to the Sequence for clues, or keys, to why your story's going this way.
It might show you…
What's needed​
Several steps in the
Xugua
say that one hexagram makes the next one possible. 25 to 26, for instance:
'Being Without Entanglement, hence capable of Taming, and so Great Taming follows.'
That gives you a strong hint that you may need to disentangle yourself from everything that isn't yours before you can fully take responsibility for what
is
yours, and embark on the positive action of Great Taming.
Another one – 20 to 21:
'Capable of seeing, hence there is a place for uniting, and so Biting Through follows. Biting Through means uniting.'
The jaws can't meet, you can't get things to fit together and work as they're intended to, until you can See them as they are.
Then there are the steps that explain what's needed
next
, to complete the work of the preceding hexagram. 21 to 22, for instance –
'Things cannot carelessly unite and be completed, and so Beauty follows. Beauty means adorning.'
This makes immediate sense if you remember that Hexagram 22 is full of marriage imagery. Marriage is something that only happens through visible ceremony, 'adorning' the union. Just getting together is not the same.
'Young things cannot do without nourishment, and so Waiting follows. Waiting means the way of eating and drinking.'
The young ignoramus of Hexagram 4 needs feeding, and also patience: Hexagram 5 will provide both.
And one more –
'For Radically Changing things, nothing equals the Vessel.'
What's cooked in the Vessel utterly changes its nature – from raw to cooked, and from ordinary ingredients to food for the spirits. Overthrowing the old is only the beginning of change; it must be transformed into the new. As the
Zagua
says,
'Radical Change puts away the old; the Vessel grasps renewal.'
How change happens​
Most often, the
Xugua
simply tells you that
change happens
: the wheel turns, the trend represented by the previous hexagram must change. Two of its favourite phrases are 'things cannot end with' ,
'Things cannot end with flowing together, and so Blocked follows.'

Xugua, Hexagram 12
and 'naturally has occasion to',
'Seeking union naturally has occasion to tame things, and so Small Taming follows.'

Xugua, Hexagram 9
I think this teacher has a very strong sense of change, the ceaseless momentum underlying the whole Sequence. Sometimes, all they have to say about a step amounts to, 'Look, this follows because
of course it does.
'
For some of these, it will be apparent to us students that the former state was unbalanced and had to be temporary –
'Things cannot end with excess, and so the Chasm follows. The Chasm means falling.'
Naturally, that buckling roof of Hexagram 28 cannot just bend forever. But in other cases it's not half so clear –
'Things cannot last long in the place where they settle, and so Retreat follows. Retreat means withdrawing.'
Hexagram 32, Lasting, can't last long? Strange – but true in a time of Retreat.
The step from Hexagram 37, People in the Home to 38, Opposing, is similar:
'When the way of the home is exhausted, you naturally turn away, and so Opposing follows.'
Yes, the Home is stable and secure – a place for everyone and everyone in their place! – and we might have imagined it to be permanent. But that
dao
is exhausted now, so here we are.
Some favourite moments​
The
Xugua
isn't trying to reveal all the mysteries of the sequence of hexagrams – only to help us understand where we are. And it does this beautifully. Just a few more of my favourite moments…
Often a helpful reminder of
what
must be Stripped Away:
'Involved in brightening the appearance; this means success will be truly exhausted, and so Stripping Away follows.'

Xugua, Hexagram 23
You wouldn't pour new wine into old wineskins: its expansion from fermentation would crack the old, inflexible leather. And in much the same way, new water from the Well calls for Radical Change:
'The Way of the Well does not allow things not to Change Radically.'

Xugua, Hexagram 49
The Home of 37 as a true refuge:
'Injury on the outside naturally means turning back towards the home, and so People in the Home follows.'

Xugua, Hexagram 37
A reminder that life in Hexagram 39 could be a lot easier if you went south and west instead –
towards
your people instead of away from them.
'Turning away naturally means hardship, and so Limping follows.'

Xugua, Hexagram 39
Keep on crossing the line and going just a little beyond the norms, and before you know where you are, you're midstream, already committed to change:
'Going past others naturally means crossing the river, and so Already Crossing follows.'

Xugua, Hexagram 63