Joined

Apr 8, 1970
Messages

16,732
Reaction score

2,117
Yijing Menagerie Quiz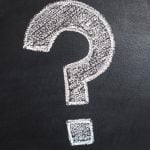 Just for fun…
Welcome to the Yijing Menagerie quiz! There are three rounds: the famous animals, the not-so-famous, and the hidden menagerie that some might argue aren't really there at all. Can you identify them all - and can you do it without looking anything up? Click 'Next' to get started.
Please type all your answers as x.y (e.g. 2.2 for Hexagram 2, line 2, or 3.0 for the Judgement/Oracle of Hexagram 3) so the quiz can recognise when you get it right! Don't forget the '.0' for the Judgements.
If you can think of more than one answer, just enter one of them, or the poor quiz will get confused.