Administrator
Staff member
Joined

Apr 8, 1970
Messages

16,574
Reaction score

2,007
Gathering readings, overturning the block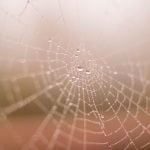 Here's a lovely message I had last year from PeterS, getting on well with his
Resonance Journal
:
"I should note that a pressing reason for me to adopt Resonance Journal is the sense that I was building up a collection of readings for which I was taking careful notes (in a MS Word doc) but that the format was not really amenable to really seeing connections between similar past readings, or even readily finding and accessing such readings, and that the further I went and more consultations of Yi I had, the worse the issue would become.

If I'd been smarter, I should have done this months ago, but as it is, I will have to spend a few hours entering my MS Word journal entries into Resonance Journal. It's a one-time cost, though.

You may be amused, charmed and flattered to hear my most recent casting:

"What if I were to purchase Hilary's Resonance Journal and port all my readings from the past six months to it?"

12.6>45.

Seeing the connections between similar queries and replies, sometimes weeks or months apart, is not only important for hearing more clearly and thoroughly what the oracle would impart, but also a key aspect of my continuing journey of learning to trust Yi."

PeterS
Hexagram 12 is Blocked – a state of disconnection and not-getting-anywhere, in which 'the noble one's constancy bears no fruit.' Finding connections between readings was only going to get harder as his journal grew, and no amount of imaginative persistence would really help much. (To be fair to MS Word, it was never meant for journalling – the Resonance Journal is also not your best choice for a dedicated word processor…)
Then there's Hexagram 45, Gathering, in the background:
'Gathering, creating success.
The king enters his temple
Fruitful to see great people, creating success.
Constancy bears fruit.
Using great sacrificial animals: good fortune.
Fruitful to have a direction to go.'

Hexagram 45, the Oracle
That suggests Peter's intention to bring his readings together and see their greater significance. Hexagram 45 has a tremendous sense of an important occasion: the king at the temple, great people, great animals, fruitfulness (
three
times). Bring everything together with a sense of purpose, bring your best, and expect good fortune.
Describing Hexagram 45,
Jack Balkin
says, 'You must create or invoke a common narrative through which people can connect themselves back to the past and ahead to the future.' He's talking about a communal sense of continuity of meaning – a bigger, ongoing story – but this is just as relevant on the individual level.
(This is very much the thinking behind many of the Resonance Journal's Yijing-related features. Cast history search is the one I use most often, as a quick and easy way to find previous readings with this hexagram or line, but there's also the Insights pane, just to see which hexagrams are coming up most often, and all the advanced search options to dive into more or less any pattern of hexagrams, lines or trigrams you can think of. All part of Gathering readings, listening for the 'narrative', finding your own connections.)
And that moving line:
'Overturning the block. Before, blocked. Afterwards, rejoicing.'

Hexagram 12, line 6
I do
like
this line. All the leaden frustration of Hexagram 12 gets jettisoned at once.
A quick 'Cast history' search in my own journal shows a few small occasions when what I'd thought was a Big Unsayable Thing could be communicated easily, and one when I suddenly found I could accomplish something (mobilising a group) that I'd been sure only a quite different kind of person could do. A shared theme: new freedom to communicate. The changing line opens out into the trigram
dui
, the lake, representing joyful communication and exchange.
So the 'pull' of Peter's Gathering his readings together, convinced of their greater meaning, shifts the block of Hexagram 12 and gets communication flowing. Afterwards, rejoicing.
You can download the Resonance Journal to try for yourself from here
.