Administrator
Staff member
Joined

Apr 8, 1970
Messages

15,368
Reaction score

901
Line positions and the moment of divination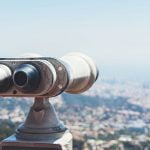 Talking about 'line positions' sounds painfully dry and academic. (Not least if it makes you think of the formulas about line correspondence and so on.) What to call them instead? 'Hexagram layers'? Too much like a trifle. Maybe 'line voices', or places to stand, ways to engage…
What I'm trying to say (!) is that looking at the positions of the changing lines, just seeing where the action's happening, is a way they can come to life for you. It can get you started thinking of them as different voices, different people or parts of yourself. I'm more kinaesthetic than visual, so I'm likely to look at a line 3 changing and feel its energy and tension around the diaphragm.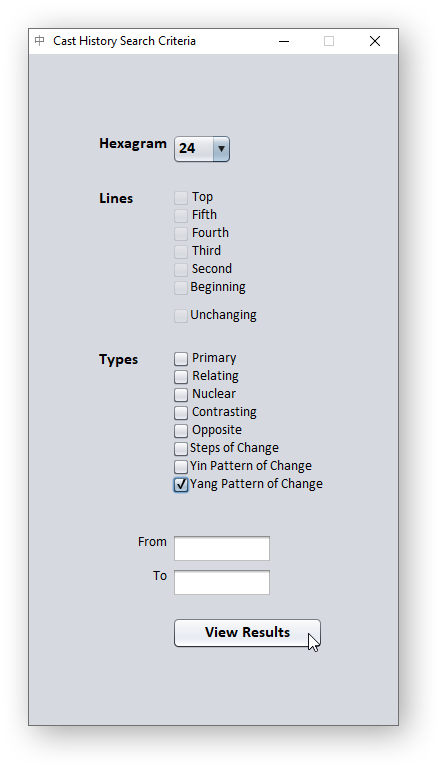 To explore readings in the light of which lines were changing, I started running searches in my own journal. I'd bring up all the readings with line 1, or lines 1 and 5 (and so on…) changing, and see what patterns I could recognise. In the
Resonance Journal
, this is as simple as running a quick
Cast History
search with the relevant Yang Pattern of Change: Hexagram 24 for line 1 moving, Hexagram 3 for lines 1 and 5, and so on.
One thing became clear quite quickly: it's no use looking for patterns in this as you might for a specific hexagram or line text. There's no situation or theme that all line 1 readings have in common. But it does seem that, each time, the line-1 self is asking the question, or the question arises in a line-1 kind of moment: the positions of the changing lines describes what's active in the moment of the question.
And this makes sense, because that's how I would describe the yang pattern of change (the one where you represent each changing line as yang and the unchanging ones as yin): how you enter into the reading, some truth about the moment of divination.
Line 1 questions – for instance – are about things barely beginning. Or,
as A.A. Milne put it
, 'When I was one, I had just begun.' We toy with possibilities, feel our way in – have inklings, don't analyse them, try something on for a day – more gut feeling than thinking things through. (The yang pattern of change with just line 1 changing: 24, Returning and the Turning Point, closing the borders at winter solstice to listen for the first whispers of germination.)
Line 2 questions seem to me to be about connecting – its attitude reminds me of a toddler's arm reaching up (and up!) to find an adult's hand. A lot of these readings happen in the middle of an ongoing relationship – to a person, an issue, an organisation, or even an oracle. The change patterns with line 2 moving are yang 7, the Army, and yin 13, People in Harmony – each in their own way about connections with a purpose.
​
Instead of plodding on through lines 3-6 one at a time, let me take a detour – what if I have lines 2 and 5 moving? Then – in the examples from my own journal, anyway – I seem to be searching for a balance between what I feel, or what I'm spontaneously drawn to, and what I choose. I have quite a few .2.5 readings about people I read for or support in other ways, and how far to commit myself. Then there's also one about buying and using a business book from an author I like and admire, when I was wondering how far his ideas would be useful in my (quite weird) business.
​
The change patterns for a .2.5 reading are yang 29, yin 30: Repeating Chasms and Clarity. I think the key here is 'holding your heart fast creates success' – or 'the connected heart makes the offering.' The heart is active at line 2, but there also needs to be a deliberate, autonomous choice, connecting lines 2 and 5. Perhaps this begins to weave that net of understanding of Hexagram 30.
So here's a beginning (a line-1-changing kind of post!) for looking at readings in terms of line positions. What shows up when you search for different change patterns in your own journal?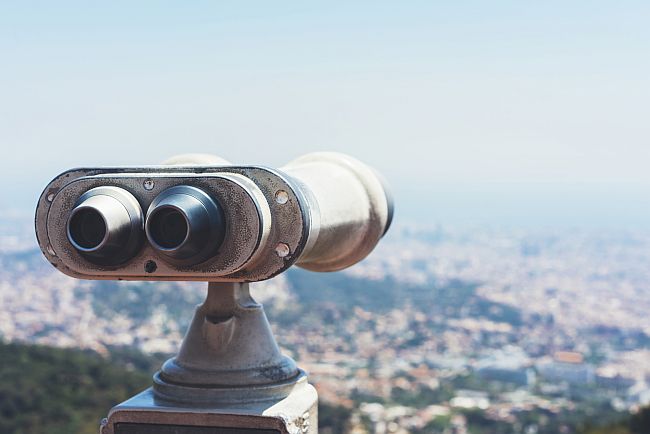 Join Clarity to get
this article as a pdf​